Technical specifications
Mixed on different site specifications
Works With
Mac OSX (64-bit) After Effects CC 2015, Windows (64-bit) After Effects CC 2015, Mac OSX (64-bit) After Effects CC 2014, Windows (64-bit) After Effects CC 2014, Mac OSX (64-bit) After Effects CS5/CS6/CC, Windows (64-bit) After Effects CS5/CS6/CC, Mac OSX (32-bit) After Effects CS3/CS4, Windows (32-bit) After Effects CS3/CS4
Reviews and comments
Review should contain at least 150 characters. For short review use comments.
Description
From VideoHive
Description
Instant Slideshow Creator is a fully automated Adobe After Effects Slideshow Creator. It is designed to
save you time and money. All you have to do is import your images, video, and audio. Then run the script, and you're on your way to a customized slideshow in seconds!

Features
-Select order of pictures
-Select seconds per image
-Create composition with simple inputs
-Animate your slideshow
-Automatically add to render queue
-UPDATE 1.1 – Bug fixes and video support
-UPDATE 1.3 – Audio support, Media Encoder support, and UI fixes
-Add videos and audio with your images
User Interface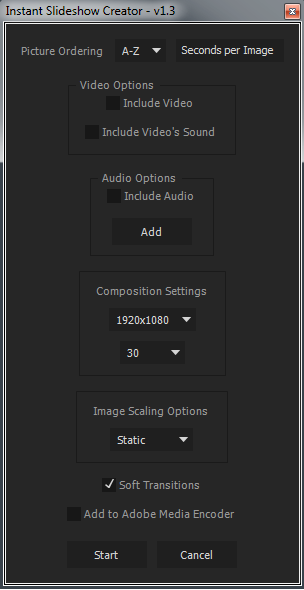 Script Overview Video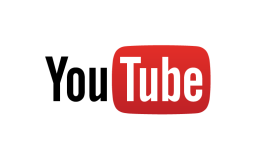 Example Slideshow