Technical specifications
Mixed on different site specifications
Works With
Windows (64-bit) After Effects CC 2018, Windows (64-bit) After Effects CC 2017, Windows (64-bit) After Effects CC 2016, Windows (64-bit) After Effects CC 2015, Windows (64-bit) After Effects CC 2014
Last Update
15 November 19
Reviews and comments
Review should contain at least 150 characters. For short review use comments.
Description
From VideoHive
Watch on Youtube
Link IT is an After Effects Script that Helps you to Create Controllers for your Properties in just One Click with Powerful Advanced Options

So you will Save your Time and Speed up your Work.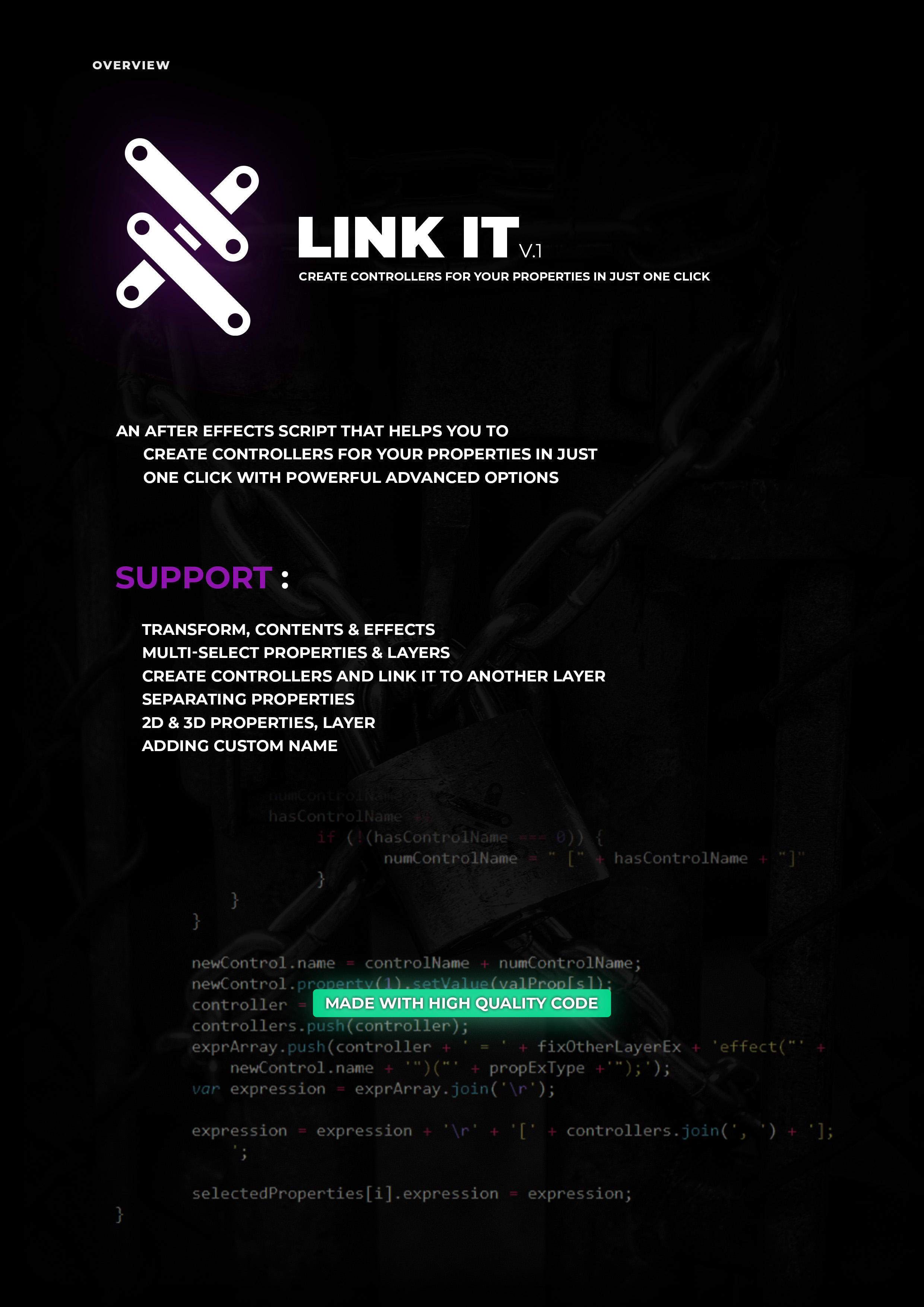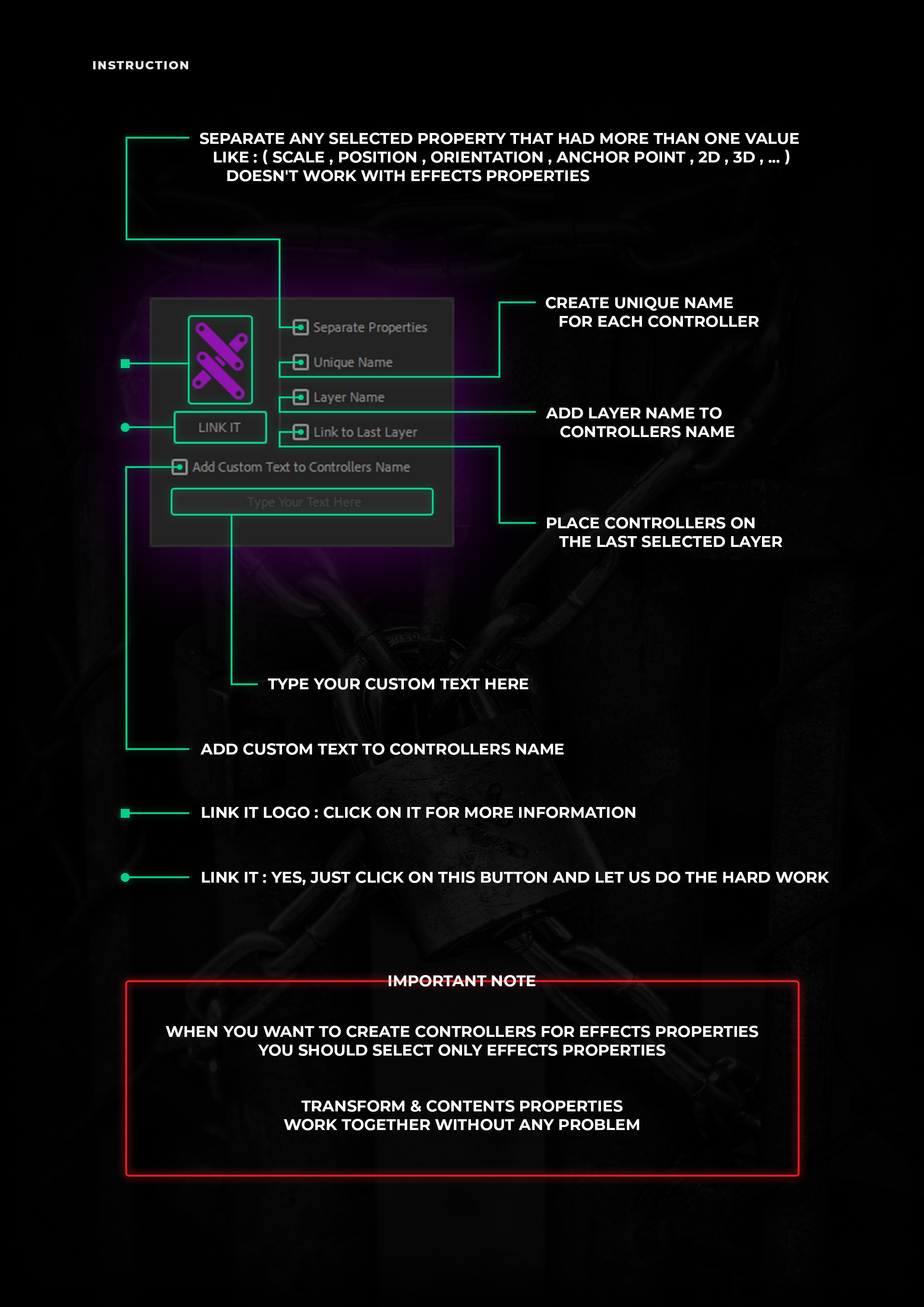 Get Demo Version :

http://bit.ly/LinkITLiteScript