Technical specifications
Mixed on different site specifications
Files Included
After Effects Project Files
After Effects Version
CS4, CS5, CC, CS6, CS5.5
Last Update
11 September 13
Reviews and comments
Review should contain at least 150 characters. For short review use comments.
Description
From VideoHive
Trendy Mark
Main features:
After Effects CS4, CS5, CS5.5, CS6, and CC compatible
Full HD (1920×1080) / HD (1280×720) resolution
No plugins required, Easy color change with 1 click
Universal (works for all language of after effects)
Pdf help file included, Font link included
Image and Music used in the preview is not included
Project Includes :Main Title – 1:03 min.
80 Media placeholders / 55 Text placeholders
Corner Logo, Lower Third
Short Title – 3:29 sec.
5 Media placeholders / 4 Text placeholders
Transition – 1:10 sec.
4 Media placeholders / 2 Text placeholders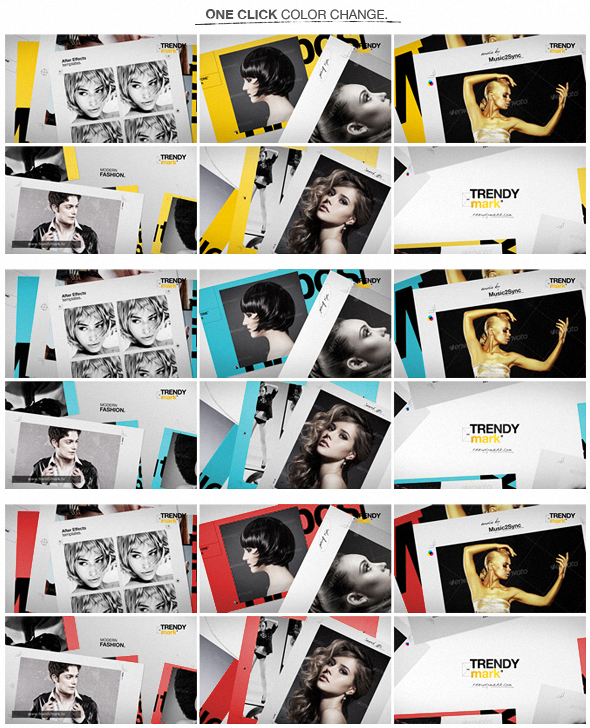 Image Preview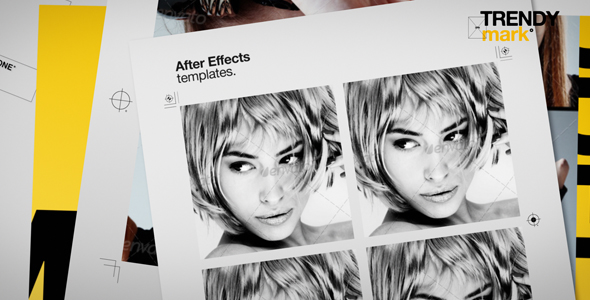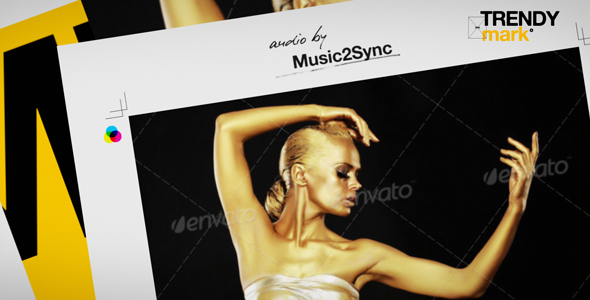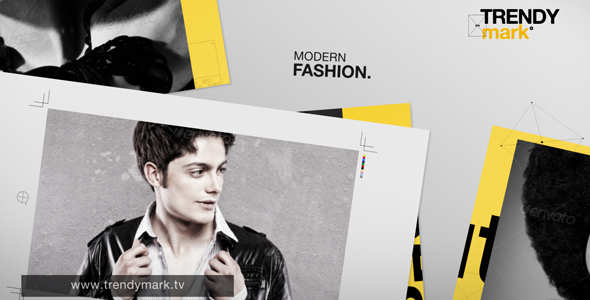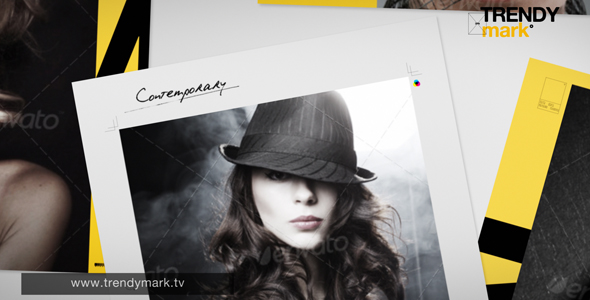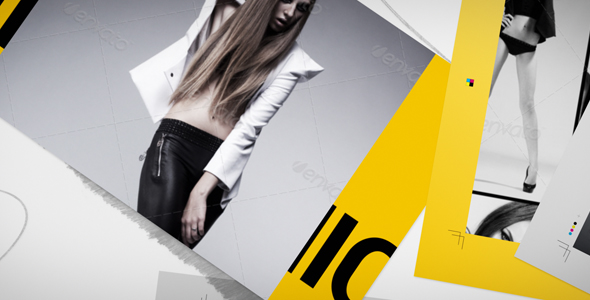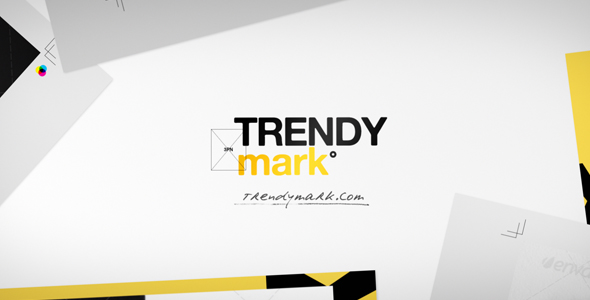 Credit & Special Thanks
Music
Brand New Day by Music2Sync
Image
Afro Girl by Daniel_Dash
Beautiful Blond Woman by yuriyzhuravov
Beautiful brunette girl by ababaka
Beautiful Brunette Girl by yuriyzhuravov
Beautiful Brunette Girl by yuriyzhuravov
Beautiful Woman Portrait by yuriyzhuravov
Beauty Portrait Curly Hair by yuriyzhuravov
Beauty Portrait Curly Long Hair by yuriyzhuravov
Beauty by Novic
Golden Plated Woman's Face by gromovataya
Elegant adult girl in black by valuavitaly
Expressive emotions by gromovataya
Expressive luxuriant glamour girl by valuavitaly
Fashion Model beauty shot by epstock
fashion model by dolgachov
fashion model by dolgachov
fashion model by dolgachov
Fashion shoot with male model by TLFD
Women DJs holding Retro Vinyl Record by gromovataya
fashion sexy mod by gromovataya
Graceful mystical young woman by gromovataya
male fashion model by andreasgradin
male fashion model by andreasgradin
male fashion model by andreasgradin
Portrait Of Beautiful Woman by yuriyzhuravov
portrait of girl with creative make-up by carlodapino
Posh collage by Pressmaster
pretty pink hair woman by imarin
Radiance Golden Statue by gromovataya
sharp dressed man by andreasgradin
Stylish accessories by Pressmaster
Stylish girl by Pressmaster
Stylish woman by Pressmaster
Woman in lingerie by francesco83
Woman Photografing Herself by FurmanAnna
Young beautiful african american woman by sam741002
young beautiful nude blonde woman by Korionov
Young male model with brown jacket by talrevivo
You might also like